Park Design
Designed by landscape architects from the Seattle firm GGLO with artist Laura Haddad, the park is an urban oasis, offering a respite from the surrounding urban fabric. Given its location on a residential street, the park encourages quiet and contemplative activity with its primary focus being enjoyment of the dramatic view. The view is introduced and framed by elements that add a subtle sense of discovery and excitement.

The design emphasizes the existing attractions of the site while creating valuable opportunities for natural and artistic experiences that fit Fremont's unique character. Pathways lead from the street through a meadow area and woodland, out to a breathtaking view of the Olympic mountain range, with views of the Ship Canal, Mt. Rainier, downtown Seattle, the Space Needle, Ballard, Magnolia, and Queen Anne.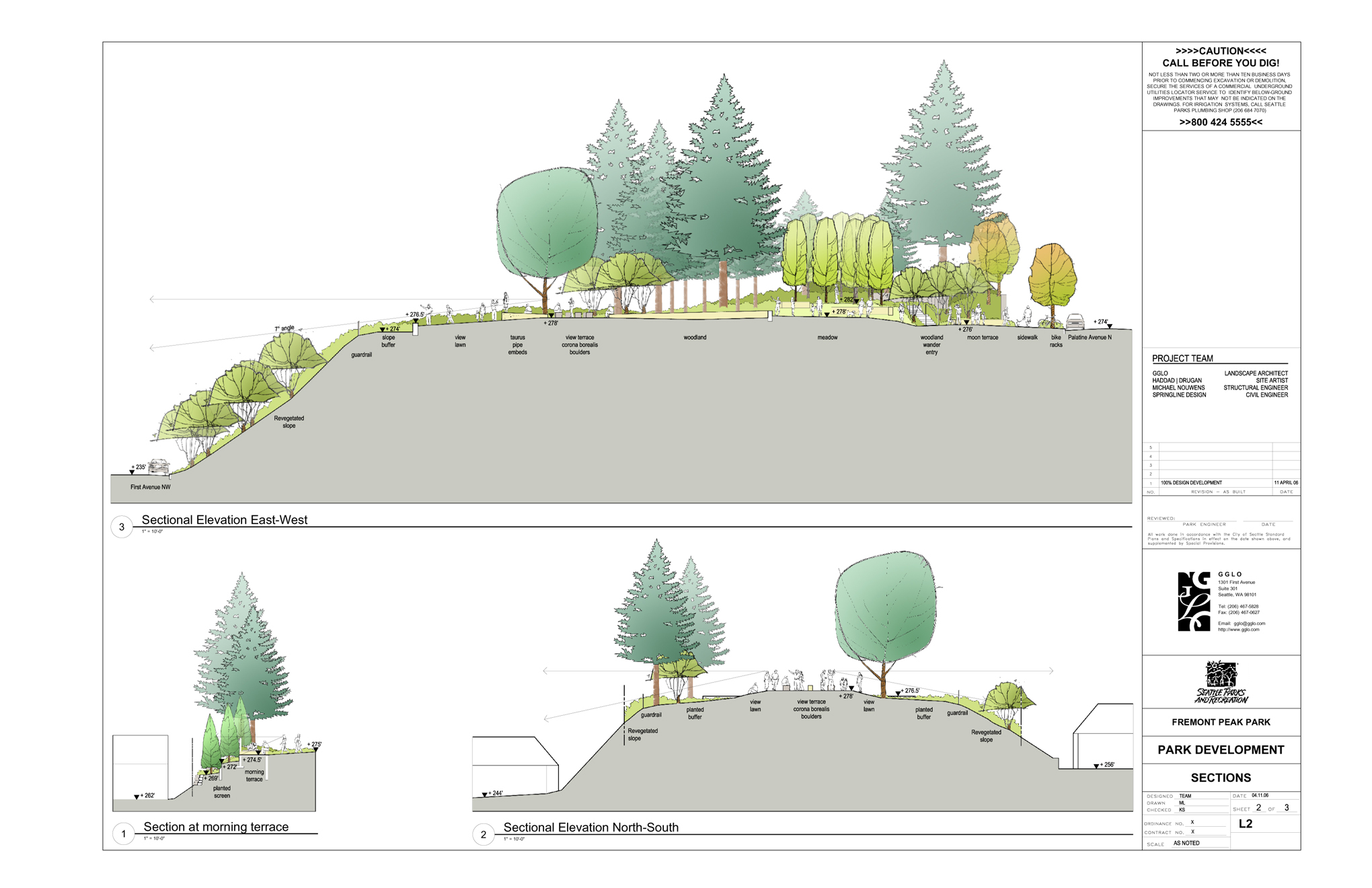 Landscape plan, elevations (click image for full-size view)

The "woodland wander" maintains existing mature conifer trees. The new plantings include native species in areas that were covered with invasives and provide suitable habitat for birds and wildlife. The design incorporates a Garry Oak as a "legacy tree" that will shade future generations of park visitors. Artistic elements include references to the ancient Greek myth of Theseus and Ariadne, including a silver thread wending its way through remnant ruins of a labyrinth, Notice that the foundation walls of two former houses built on this property serve as part of this labyrinth. There are also playful nods to Fremont's famous annual Solstice Parade with a moon entry plaza and summer and winter solstice lines. Stand at the center and track where the sun will set at each solstice.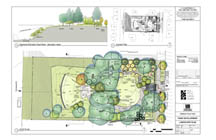 Landscape plan, aerial view (click image for full-size view)




<![if !supportLineBreakNewLine]>
<![endif]>